Time Capsule-Love Letter Wine Box
Create a time capsule during your ceremony to be opened at a future date. Friends and family can participate in the creation or it can be just the two of you, as in a Love Letter Box Ceremony.

In a Love Letter Wine Box Ceremony the couple writes love letters to each other and seals them in a box along with a bottle of wine to be opened on a specified anniversary. Variations of this ceremony might include tea, Best Beer of the Year or any other beversag




Ask me for more details when we meet to discuss your ceremony.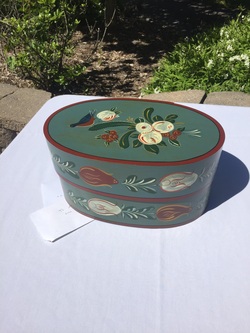 Incorporate your heritage

This beautiful Bride Box, a German tradition, was handpainted by the bride's Grandmother and gifted to the bride on her first birthday. The couple used it for their Time Capsule Love Letter Box Ceremony.

---